New Delhi Amitabh Bachchan, Farida Jalal, Anand G, Prem Chopra, Sameer Anjan, Hina Kauser and many more Bollywood celebrities have congratulated the Sultan Ahmed family on their 50th birthday and wished them well for their next project 'Sahebajadi Anarkali'.
Announcement of the next big project
Sultan Ahmed has given us many hits like 'Ganga Ki Saugandh', 'Hira', 'Data', 'Joy Bikrant'. Now 50 years have passed since his cinematic journey. He has announced his next big project 'Sahebajadi Anarkali'.
Amitabh Bachchan greets
Legendary actor Amitabh Bachchan expressed his feelings on the occasion. He said, 'I extend my prayers and greetings on the occasion of this golden jubilee and greet Ali Abbas Sultan Ahmed and Ali Akbar Sultan Ahmed.
Farida Jalal is considered as younger sister
On this occasion, Farida Jalal said, 'I was in her first film' Hira '. I remember Nargis G applauded for the film, because Sunil Dutt Jit played the lead role in it. My experience working with the whole team was very good. I called her Sultan Bhai because she thought I was her younger sister. He was a very generous man.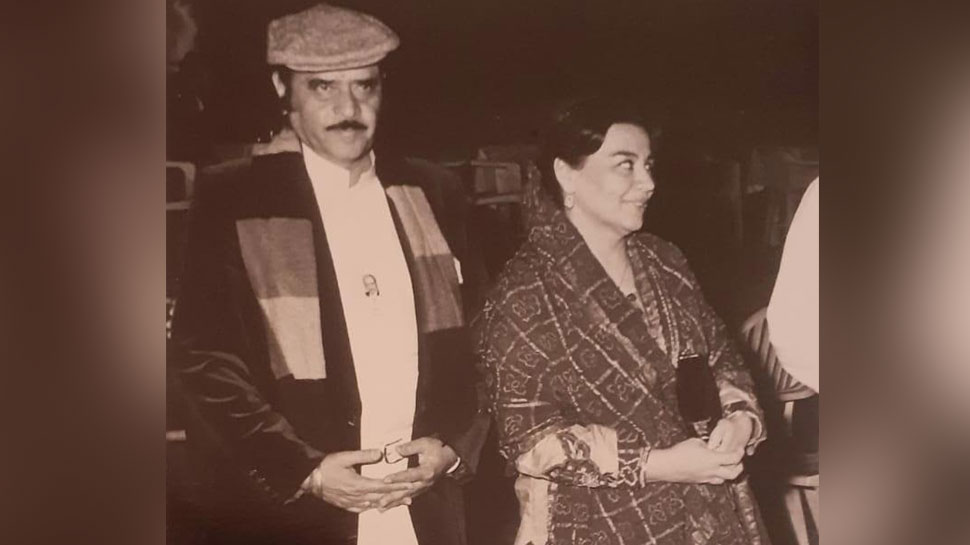 Although I did a cameo in his film, he admired me a lot. He was very appreciative of my work. I congratulate Farah Bhabi, Ali Abbas and Ali Akbar on completing 50 years. I wish him well and wish him success.
Read more: Birthday: How Dilip Kumar made a professor an actor
Music composer Anand G congratulated him on his 50th birthday and said, 'We, Kalyanji, Anandji consider ourselves lucky to be a part of our 50 year journey. Sultan Ji and I have done three films together. Those pictures are 'Hira', 'Ganga Ki Saugandh' and 'Data'. All these photo songs are great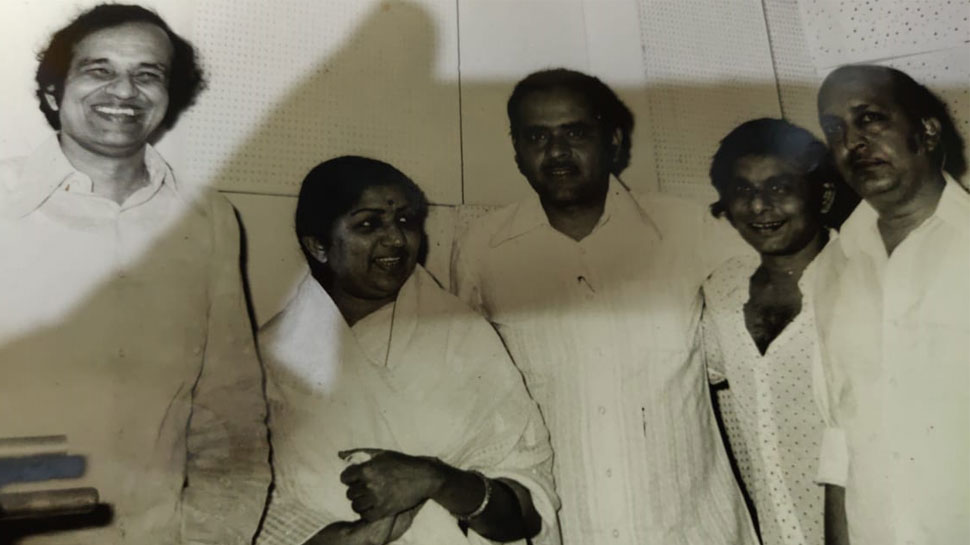 He added, "Great. Mr. Asif and Mr. Sultanji have a similar aesthetic sense in the film. His patriotism is reflected in the rural environment portrayed in the film.
On the occasion, Prem Chopra said, 'I congratulate her family on completing 50 years of gold and I hope their children will successfully carry on their legacy, have the opportunity to work with the Sultan Sahab couple and I have done some amazing things under his guidance.
Sultan Sahab Shanadar was the director
Great lyricist Sameer Anjan said, 'I feel very lucky to have done some great work with me and my father Sultan Sahib. He was a brilliant director. He always had big dreams.
I admired how easily he worked as a director and producer at the same time. His creativity, imagination and intelligence were unmatched. I congratulate his family on turning 50 and wish Ali Abbas and Akbar all the best for the journey ahead and wish them all success.
Sultan considered Asif as his guru
Hina Kausar wishes Sultan Sultan Ahmed Sultan, the wife of Sultan Productions, and their sons Ali Abbas and Ali Akbar to end their 50-year journey. He remembers the time he spent at Asif Studio. How he danced to the popular song 'Ghungru Tut Gaye' from the movie 'Dharma Kant'.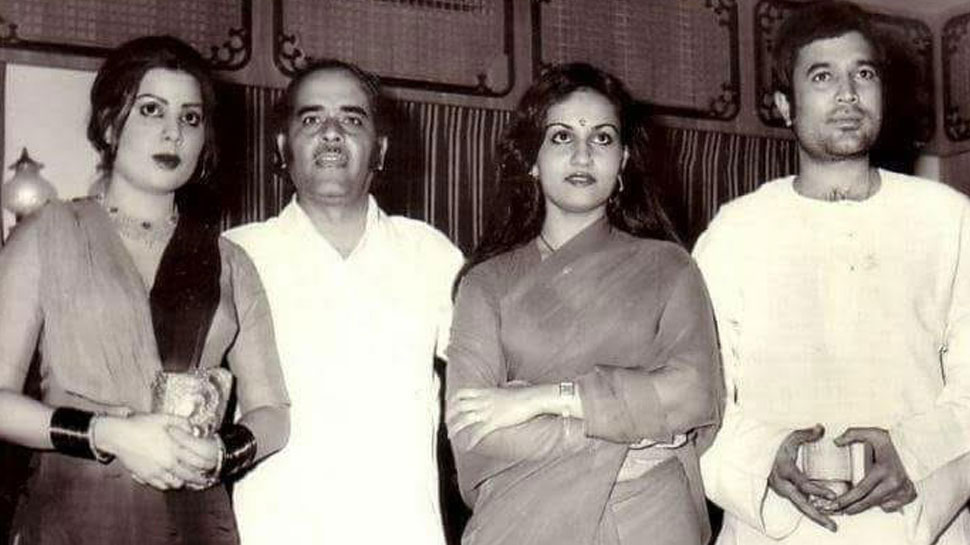 I remember Mr. Sultan took a shot, it was going round and round. He captured it in a frame, which reminded me of 'Mughal-i-Azam'. Sultan Bhai and his family are my family. The Sultan used to help his brother Asif in 'Mughal-i-Azam'.
He was considered his guru. This is why Sultan Saheb wanted to make 'Sahebjadi Anarkali'. May Allah bless his soul. I hope that the film 'Sahebjadi Anarkali' will be made with the success of his son.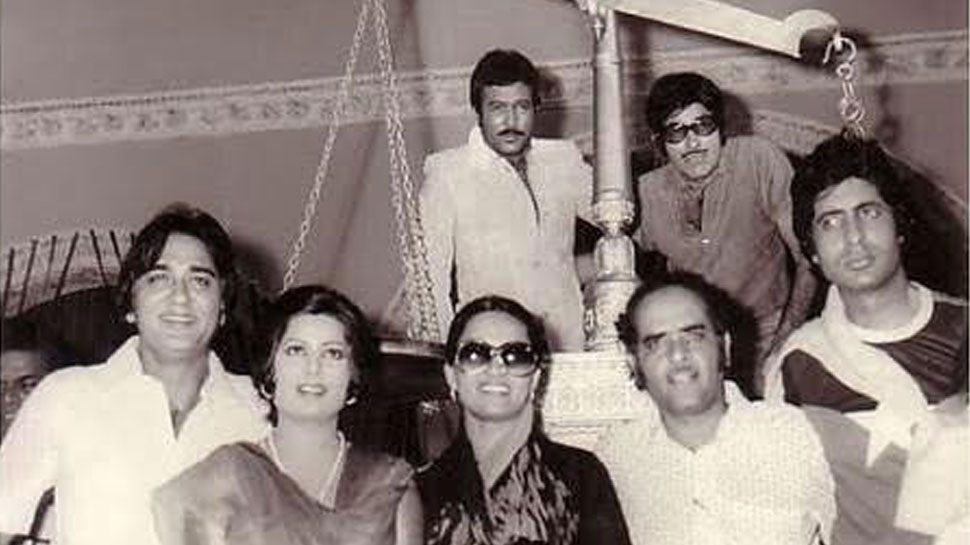 Ali Akbar Sultan Ahmed said, 'I am overwhelmed with beautiful messages and greetings from all the famous people in the film world. At the moment, we are working on my late father's dream project 'Sahebajadi Anarkali'. I hope we will be able to give our listeners a good movie gift.
.