New Delhi: Deepika Padukone made her debut on Monday Movie 'Om Shanti Om' Celebrated his 13th birthday and changed the name of his Instagram and Twitter to 'Shantipriya' which was the name of his character in this film. Not only that, Deepika changed her image from the film and put a picture of him and Shah Rukh Khan, who was the main actor in the film. Om Shanti Om has not only been praised by critics, but has also proved successful at the box office.
On the occasion of this special day, Deepika's fans are also showering unlimited love and admiration on the actress. His fans have been celebrating since midnight, and a 'conventional display image' has also been installed to celebrate this special day.
Since her debut, Deepika has entertained people with versatile and powerful characters like Piku, Mastani, Rani Padmavati, Meenamma.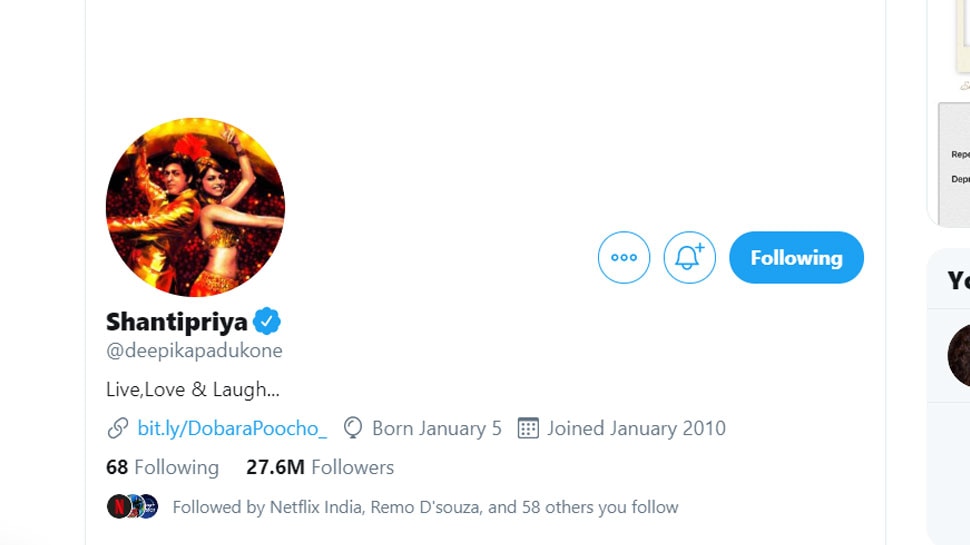 Undoubtedly, Deepika has made a special place in the hearts of the viewers, and 'Om Shanti Om' has brought her on the map of Indian cinema. Although this was her first film, Deepika has won many awards for this character.
Deepika will soon be seen in Shakun Batra's untitled film, starring Siddhanta Chaturvedi and Ananya Pandey.
.